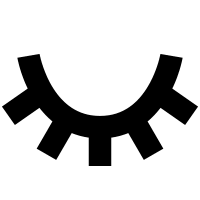 Intuitive, digital creater, Healer, Mother, Business Owner, Free Spirit
It is sometimes easier to focus on what divides humanity than what unites us. But I believe that every one of us is driven by a desire learn, heal from our life experiences and to develop a relationship with our own belief of our higher power. dSoledadLV is a space for others to explore, learn, and share different ideas that have personally worked for me. Your welcome to use my creations as ideas in creating your own or if time doesn't permit that I would be happy to create something for you. My space is open to all, no matter personal beliefs, race, gender, I honestly mean everyone.
Stepping out of our comfort zone can often be an incredibly impactful experience. This world can get overwhelming, some views may be biased, you may just be starting your journey and unsure where to begin. I am confident that everybody can and will find something meaningful here to incorporate into their own daily practice. All i ask if for you to simply pay it forward. Share hope with others. A simple gesture as a thank you, a smile, or even a compliment can go a long way.
Find and add me on Social Media.
Get inspired and dont forget to share your creations!